CDMO Services
Cell & Gene Therapy
Partner focused. Patient driven.
Your global provider of tailored CGT solutions.
Let's talk
About Us
C3i has built a one-stop shop in the development chain of Cell & Gene Therapy.
We work closely with our clients to manufacture products destined for patients all over the world. C3i prides itself on delivering, on time, quality results on behalf of its clients and for patients, advanced cell and gene products that meet regulatory requirements around the world.
Our Purpose
We work with our clients to ensure we put patients first. We are driven to perform our best knowing that the cells in our hands may be the patient's only chance at survival.
Our People
We are dedicated and highly trained personnel with over 15 years of experience in cell therapy and cGMP manufacturing.
Our Facility
C3i is the only fully validated cGMP center in Canada compliant with FDA, EMA, and Health Canada regulations with commercial capacity.
Our Services
Fully integrated in-house and on-site services to ensure seamless communication between all parties
We are a CDMO that develops, translates, and manufactures complex cell and gene therapies with a very high success rate. Our strength lies in working with our partners to advance the industry's ability to bring cell and gene therapy research to market.
Contact
We are an extension of your team
C3i works as part of your team proudly blurring the lines between "you" and "us" to the most desirable "we." We are the CDMO for cell and gene therapy that fills the gap between your research and innovative patient therapies.
Contact us
News
Read the latest news
Learn more about how C3i takes part in the development of new cell and gene therapies.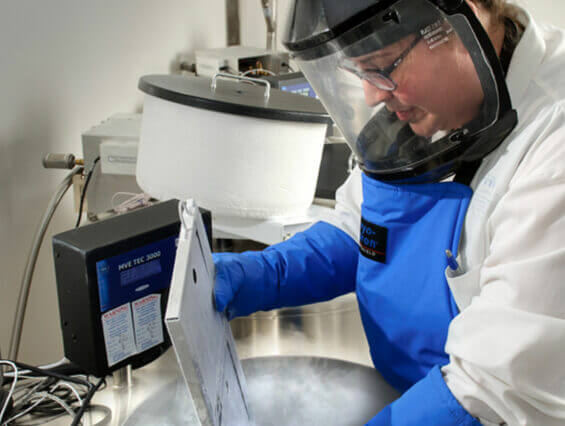 Careers
Make great strides in your career at C3i
C3i offers a wide range of opportunities for you to contribute to our mission of advancing cell and gene therapy.
Join our team